APPLICATION OF METHODS OF LOGISTICS AND PROJECT MANAGEMENT FOR THE CONSTRUCTION OF MANAGEMENT MODEL OF BUSINESS PROCESSES IN THE NETWORK
Keywords:
model, optimization, transaction costs, structural shell business, logistics, project management
Abstract
In terms of the dynamic development of network economy for effective decision-making managers of enterprises should be combined methods of logistics and project management to obtain the positive synergistic effect. It is shown that the basis of objective measures aimed at minimizing transaction costs. Solving this problem is associated with the development of the structural shell of business enterprises, which continue to evolve rapidly. Organization joint coordinated work in the same virtual information field together geographically separated users opens up entirely new possibilities for improving the mechanisms of project management and logistics. It was reviewed the evolution tool of business process and identified key business processes in networks. The analysis of support for business processes in logistics networks contains a list of basic management mechanisms. It was developed the model of economic and mathematical business process management in structural shell business. The semantic content of the objective function is to minimize transaction costs.
References
Bushuev S. D., & Bushueva N. S. (2005). Sovremennye podhody k razvitiju metodologij upravlenija proektami [Modern approaches to the development of project management methodologies]. Upravlinnia proektamy ta rozvytok vyrobnytstva, 1 (13) (pp. 5–19). Luhansk: vyd-vo SNU im. V.Dalia [in Russian].
Drobot O. A. (2007). Kompleksnaja model' obespechenija garantirovannogo kachestva obsluzhivanija s realizaciej dinamicheskih strategij raspredelenija setevyh resursov [A comprehensive model for quality of service with the implementation of dynamic network resource allocation strategies]. Radiotehnika: Vseukr. mezhved. nauch.–tehn. sb., 148. 43–54 [in Russian].
Kastel's M. (2000). Informacionnaja jepoha: jekonomika, obshhestvo i kul'tura [The Information Age: Economy, Society and Culture]. Moscow: GU VShJe, 608 [in Russian].
Kononenko I. V., & Kolesnik M. Je. (2012). Optimizacija soderzhanija proekta po kriterijam pribyl', vremja, stoimost', kachestvo, riski [Optimizing the content of the project on the criteria income, time, cost, quality, risk]. Vostochno-evropejskij zhurnal peredovyh tehnologij, 1/10 (55), 13–15 [in Russian].
Krykavskyi Ye,. V., Chukhrai N. I., & Chornopyska N. V. (2009). Lohistyka: kompendium i praktykum [Logistics: compendium and workshop]. Kiev: Kondor, 340 [in Ukrainian].
Nesterenko A. N. (2002). Jekonomika i institucional'naja teorija [Economics and Institutional Theory]. Moscow: Jeditorial URSS, 416 [in Russian].
Nozdrina L. V., Yashchuk V. I., & Polotai O.I. (2010). Upravlinnia proektamy [Project management]. Kiev: Tsentr uchbovoi literatury, 432 [in Ukrainian].
Oklander M., & Medzhybovska N. (2011). Transformatsiia systemy postavok promyslovykh pidpryiemstv [Transforming the supply chain industry. Ekonomika Ukrainy – Ukraine economy, 11, 20–29 [in Ukrainian].
Frolova L. V. (2005). Mekhanizmy lohistychnoho upravlinnia torhovelnym pidpryiemstvom [The mechanisms of logistic management of trade enterprise]. Donetsk: DonDUET im. M. Tuhan-Baranovskoho, 322 [in Ukrainian].
Chukhrai N. I. (2010). Kooperentsiia yak stratehiia funktsionuvannia pidpryiemstv na rynku innovatsii [Cooperation as a strategy for enterprises functioning market innovation] Vostochno-evropeiskyi zhurnal peredovykh tekhnolohyi – East European Journal of advanced technologies, 1/3 (43), 34–37 [in Ukrainian].
Petrovich J. M., & Novakivskii I. I. (2012). Modern concept of a model design of an organizational system of enterprise management. ECONTECHMOD An international quarterly journal on economics in technology, new technologies and modelling processes. Vol.1, 4. Lublin – Lviv – Cracow, 41–48.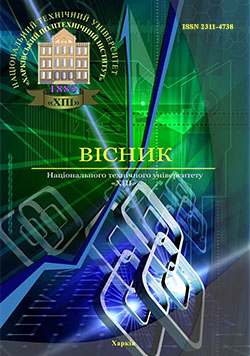 Downloads
Section
Сборник научных статей
License
Copyright (c) 2016 Наталія Іванівна ЧУХРАЙ, Ігор Іванович НОВАКІВСЬКИЙ
This work is licensed under a Creative Commons Attribution-NonCommercial-ShareAlike 4.0 International License.
Our journal abides by the Creative Commons copyright rights and permissions for open access journals.
Authors who publish with this journal agree to the following terms:
Authors hold the copyright without restrictions and grant the journal right of first publication with the work simultaneously licensed under a Creative Commons Attribution-NonCommercial-ShareAlike 4.0 International License (CC BY-NC-SA 4.0) that allows others to share the work with an acknowledgement of the work's authorship and initial publication in this journal.

Authors are able to enter into separate, additional contractual arrangements for the non-commercial and non-exclusive distribution of the journal's published version of the work (e.g., post it to an institutional repository or publish it in a book), with an acknowledgement of its initial publication in this journal.

Authors are permitted and encouraged to post their published work online (e.g., in institutional repositories or on their website) as it can lead to productive exchanges, as well as earlier and greater citation of published work.