EDUCATIONAL PROJECTS STAKEHOLDER MANAGEMENT
Keywords:
interested parties, stakeholders, project quality, educational projects
Abstract
An approach based on an integration of requirements breakdown structure and work breakdown structure of the project is proposed. It can complement existing methods of project stakeholders classification with the indicator of resource input, which can be defined in monetary terms. A method of requirements monitoring is proposed, which allows you to track the requirements of project stakeholders over time according to the actual amount of resources spent by analogy with the earned value method. Proposed indexes are the basis not only for monitoring but for the forecast of the project. The need of creating of a mechanism for getting baseline data taking into account the existence of different types of requirements of project stakeholders is grounded.
References
Husieva Yu. Yu., Kantsevych M. V. & Chumachenko I. V. (2015). Multysteikkholdernaia model upravlenyia kachestvom obrazovatelnoho proekta [Multi-stakeholder model of quality management in education project]. Visnyk Natsionalnoho tekhnichnoho universytetu «KhPI». Zbirnyk naukovykh prats. Seriia: Stratehichne upravlinnia, upravlinnia portfeliamy, prohramamy ta proektamy. – Bulletin of the National Technical University "KhPI". Collection of scientific papers. Series: Strategic management, portfolio management, programs and projects, 2, 8–13 [In Russian].
Husieva Yu. Yu., & Chumachenko I. V. (2015). Formuvannia systemy menedzhmentu yakosti VNZ z urakhuvanniam transformatsii steikkholderiv osvitnikh proektiv [Formation of the quality management system of universities considering stakeholders transformation of educational projects]. Tezy dopovidei KhII mizhnarodnoi konferentsii "Upravlinnia proektamy rozvytku v umovakh nestabilnoho otochennia" – Abstracts of the VI International Conference "Management of development projects in an unstable environment". Kiev: KNUBA, 92–94 [In Ukrainian].
GAPPS. "Comparison of project and program management standards". (2014). globalpmstandards.org. Retrieved from http://globalpmstandards.org/tools/comparison-of-global-standards/comparison-of-project-program-management-standards/
A Guide to the project management body of knowledge (PMBOK guide 5th editon). (2013). USA: PMI Standards Committee, 589.
Turley F. (2010). PRINCE2 Foundation PDF Training Manual. mplaza.pm. Retrieved from http://mplaza.pm/product/prince2-foundation-pdf-training-manual.
Petrov M. A. Teorija zainteresovannyh storon: puti prakticheskogo primenenija [Stakeholder theory: the practical application]. Vestnik SPbGU. – Bulletin of SpbGU, 8, 16, 51–68 [In Russian].
Critical Tools. Project Management Software. (2015). criticaltools.com. Retrieved from http://www.criticaltools.com.
Practice Standard for Earned Value Management. (2005). Newtown Square, Pa.: Project Management Institute, Inc.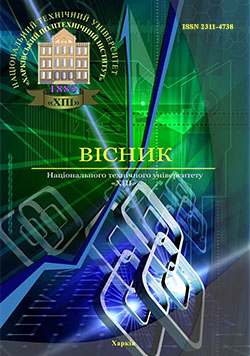 Downloads
Section
Сборник научных статей
License
Copyright (c) 2016 Юлія Юріївна ГУСЄВА, Марина Володимирівна СИДОРЕНКО, Ігор Володимирович ЧУМАЧЕНКО
This work is licensed under a Creative Commons Attribution-NonCommercial-ShareAlike 4.0 International License.
Our journal abides by the Creative Commons copyright rights and permissions for open access journals.
Authors who publish with this journal agree to the following terms:
Authors hold the copyright without restrictions and grant the journal right of first publication with the work simultaneously licensed under a Creative Commons Attribution-NonCommercial-ShareAlike 4.0 International License (CC BY-NC-SA 4.0) that allows others to share the work with an acknowledgement of the work's authorship and initial publication in this journal.

Authors are able to enter into separate, additional contractual arrangements for the non-commercial and non-exclusive distribution of the journal's published version of the work (e.g., post it to an institutional repository or publish it in a book), with an acknowledgement of its initial publication in this journal.

Authors are permitted and encouraged to post their published work online (e.g., in institutional repositories or on their website) as it can lead to productive exchanges, as well as earlier and greater citation of published work.